Our Mission
Our mission is to foster and sustain solidarity and mutual support among the Turkish Community living in New Zealand, while preserving and enhancing traditional ties. We aim to facilitate the adaptation of Turkish people to New Zealand and promote Turkish culture to the people of New Zealand.
Announcement

Türkiye and New Zealand Cultural Society is waiting for your projects that will contribute to the relations between the two countries with the volunteers who are interested in our culture!..

Consular days in NewZealand

The next Consular Day in New Zealand

Date: TBC

Place: TBC

For Your Donations

Bank: ASB Bank Ltd

Account Name: Turkiye and New Zealand Cultural Society

Account number: 12-3140-0097215-00

SWIFT Code: ASBBNZZA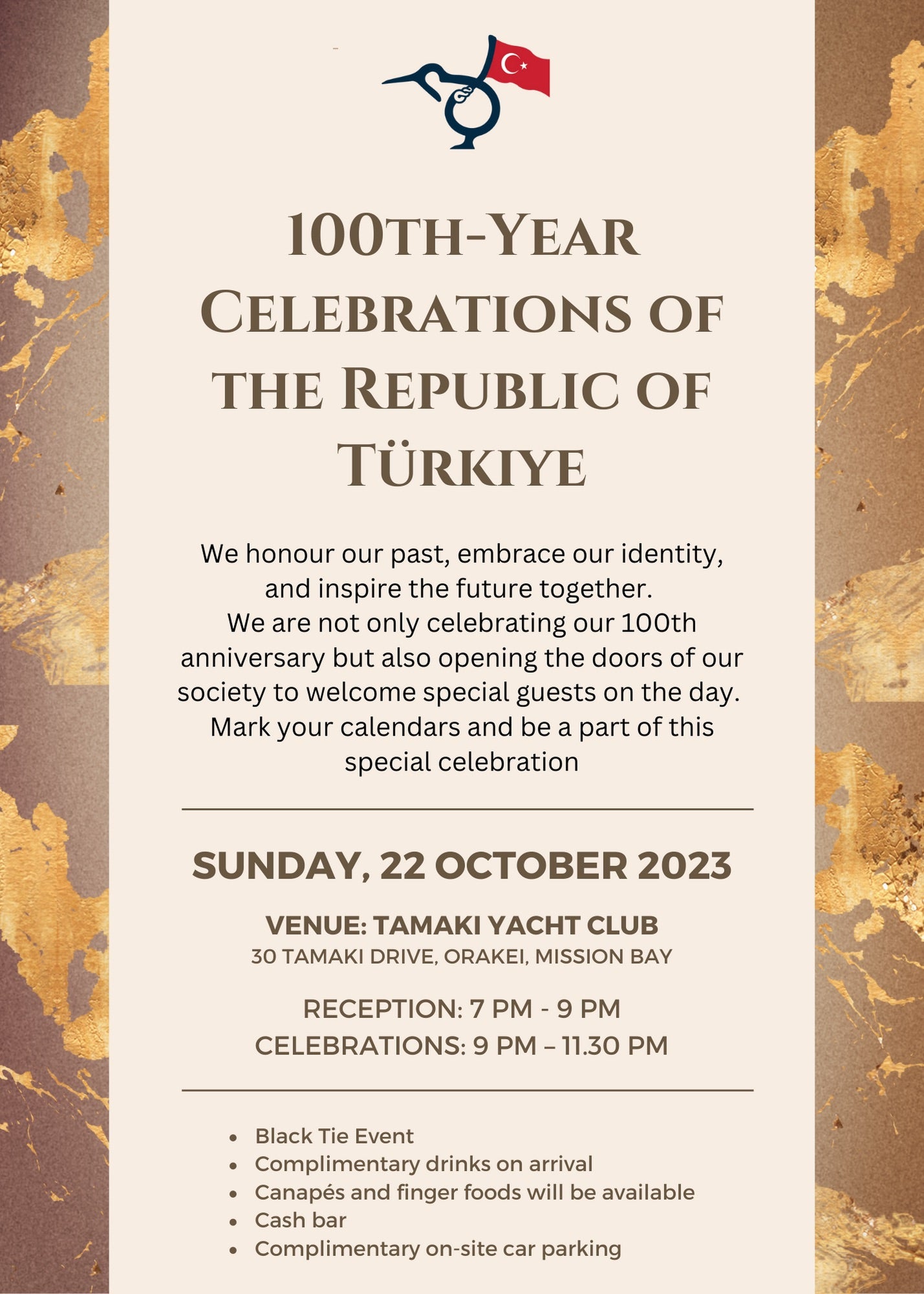 100th Year Celebrations of the Republic of Türkiye
We will be hosting our event as we mark the 100th anniversary of our Republic!
We will honour our past, embrace our identity, and inspire
the future together. We are not only celebrating our 100th anniversary but also opening the doors of our society to welcome special guests on the day.
Mark your calendars and be a part of this special celebration:
Venue: Tamaki Yacht Club
Date: Sunday, 22 October 2023
Reception: 7 pm - 9 pm
Celebrations: 9 pm – 11.30 pm
- Black Tie Event
- Complimentary drinks on arrival
- Canapés and finger foods will be available
- Cash bar
- Complimentary on-site car parking
Tickets Sold Out - Thanks for Your Interest.
Turkish Brunch
Let's have brunch together and spend the day together. Let us also give you information about the association, the football club and our 100th Anniversary Republic celebration!
BBQ Sucuk and bread will also be made. Backgammon will also be played.
Children/adults can also use the football field and play
ball.
Read More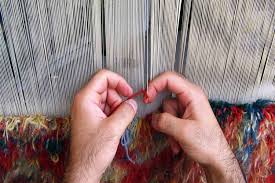 Carpet and Rug Weaving Art
Discover the Artistry of Turkish Tradition: Carpet and Rug Weaving - Antique Textiles and Restoration Class by Master Mehmet Ceran
Read More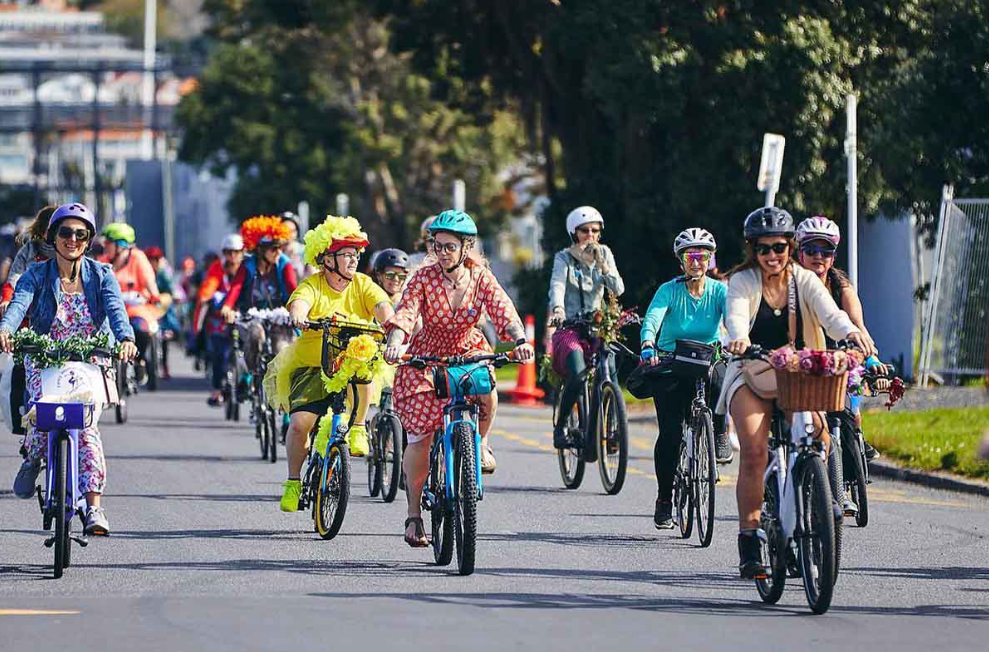 Fancy Womens Bike Ride
Because women can change the world, and the bicycle can help.Fancy women bike ride is an event for women, organized by women to call for infrastructure and inspiration.
Read More
The meaning behind our logo
Our logo features a kiwi bird holding a Turkish flag, with a
pikorua entwined in the wing.This logo represents the strong connection between Türkiye and New Zealand, as well as the merging of cultural symbols from both nations. The kiwi bird, a symbol of New Zealand, shows the pride of the Turkish
community living in New Zealand for their adopted country, while still acknowledging their connection to Türkiye through the use of the Turkish flag and the Pikorua symbol. We are excited to use this logo to represent our organization and its values of inclusivity, diversity, and respect for all cultures.
Aeoteroa', or 'The Land of the Long White Cloud', was the name given to the North Island of New Zealand when the Maori navigators first saw signs of the new land in the formations of drawn-out strands of cloud spreading across the horizon.
We wholeheartedly acknowledge and celebrate the enduring connections of all First Peoples to the land, their invaluable knowledge, and captivating stories. Our utmost respect goes to the Elders and Ancestors who watch over and guide the Maori community. Through fostering cultural exchange, understanding, and unity, we strive to create an inclusive space where diverse traditions are cherished, and a harmonious future is envisioned.
Join us on this meaningful journey as we honor the past, embrace the present, and shape a brighter future together, driven by the spirit of unity and compassion.
The members of LGBTIQA+ communities are welcome.
Türkiye and New Zealand Cultural Society does not discriminate against people
on their gender or sexual orientation.